I have two batteries to sale.
I bought them to get me home after some charging problems on the road.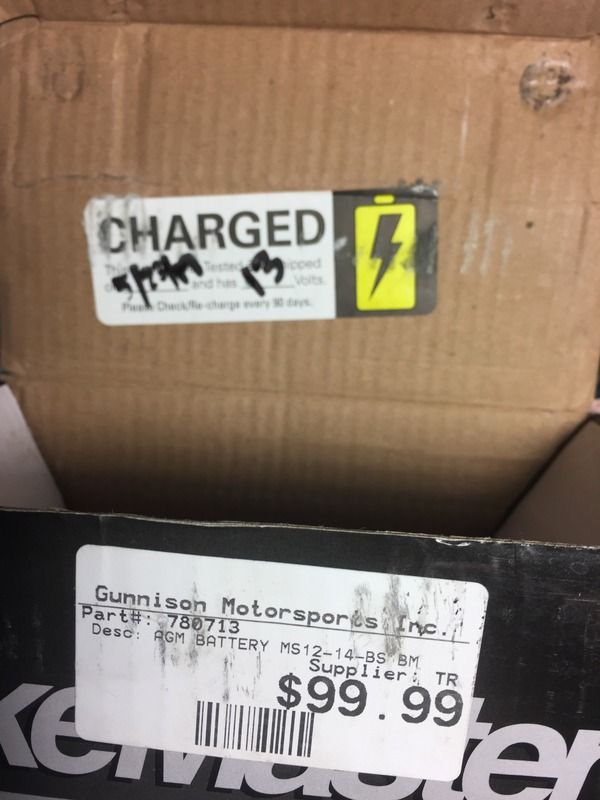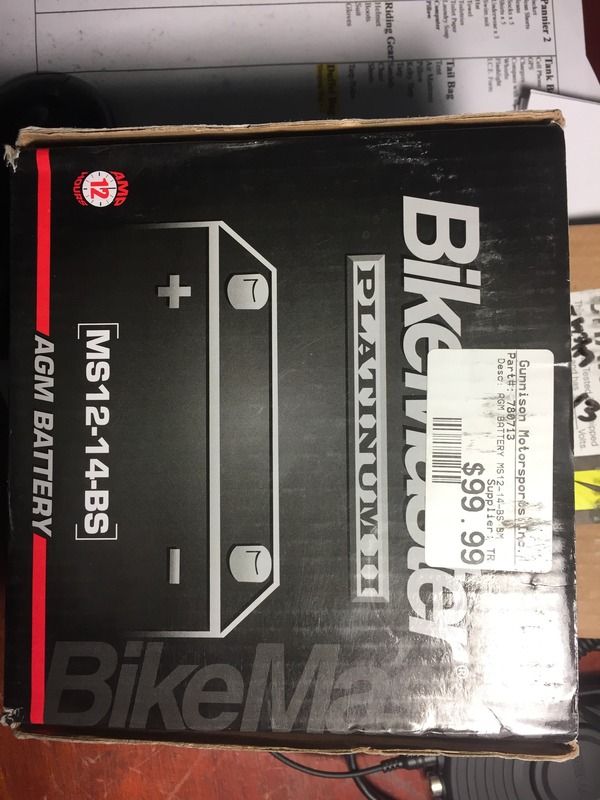 The first is a Bike Master MS12-14-BS AGM it was in the bike for about 30 miles to get me to a location to check the bike further. It was 30 mile from nowhere when my charging system stopped working and this was the easiest way to get the bike back on the road. It has been recharged.
I recharged my original battery that I had bought just a month ago and don't need the new one.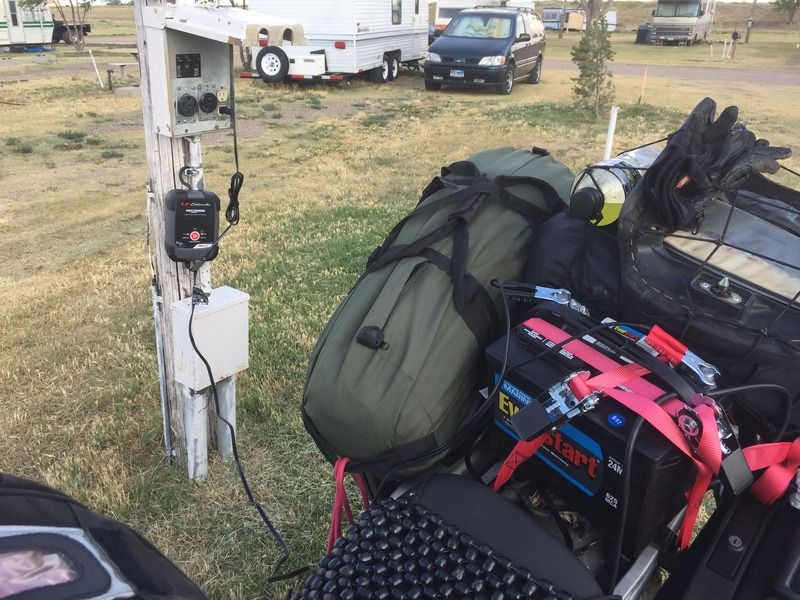 The second on is a Walmart EverStart 24MS Marine battery, it was used to get the bike back to the house and was used about 12hrs to power the bike. It was charged overnight after 6 hrs of use and used another 6 hrs and has been charged again at the house.
I would like to recoup some of the cost and don't really need the batteries.
Make me a good offer for one or both.
Dallas, Fort Worth area pickup or delivery
__________________
Jeff
05 Tiger.............................................73 CB550Four Long Gone
00 Savage (wife's)<For Sale..................71 SUZUKI TS125 Gone
03 KLX400..........................................08 KLR650 Traded In
82 GL1100I Naked
Build Report
...............05 DR200SE Sold
71 CB750 Hardtail Chopper Project
PIX
.... 96 Shadow ACE 1100 Turquoise/Black Sold
75 GL1000 next up to put on the Road