My day began well before daylight in a typical motel room to the sounds of a blow dryer screaming at full speed only steps away in the bathroom.
Since riding partner doesn't have near enough hair left on his head to worry with such things, I was genuinely intrigued. Then the smell hit. Something between a mix of outdoor privy and picked over road-kill... with habenero sauce.
Seems when one's wet riding boots fail to dry overnight, stuffing a motel hair drier into them and cranking away on it becomes perfectly reasonable. Sadly, the funky fumes coming from his boots or possibly overheating had an unfortunate effect on the dryer which caused the standard issue motel smoke alarm to get excited.
Despite unkind rumors to the contrary, we left well before management had us escorted from the property.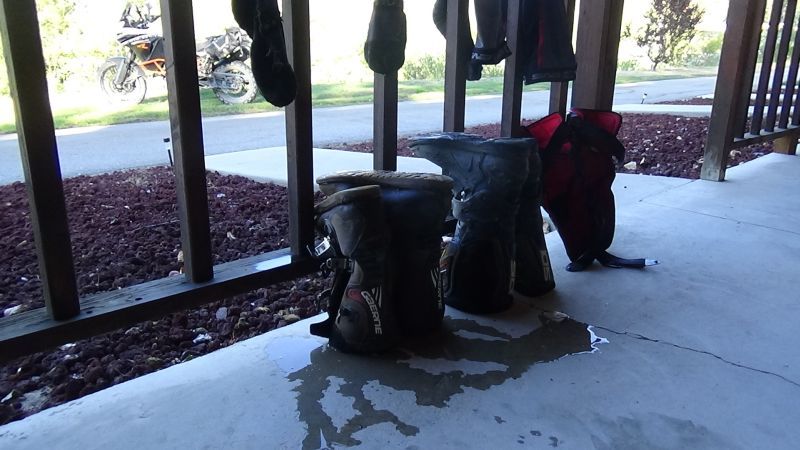 The forests of western Wyoming, along its border with northern Utah, would carry most of this next leg of the BDR.
My GPS track showed exactly 100 miles from Heber City to Evanston. Now, 100 miles may seem little more than a really good start. However, the BDR is not like the CDT in places I've been. BDR routes seem to swing from gentle scenic roads to more challenging off-road adventures. This also makes it quite a puzzle to predict with any accuracy just how long that 100 miles will take to complete.
By now we were riding in some very remote parts of the world and failing to make it to the next gas or motel for the evening meant life would become way more exciting than I had appetite for.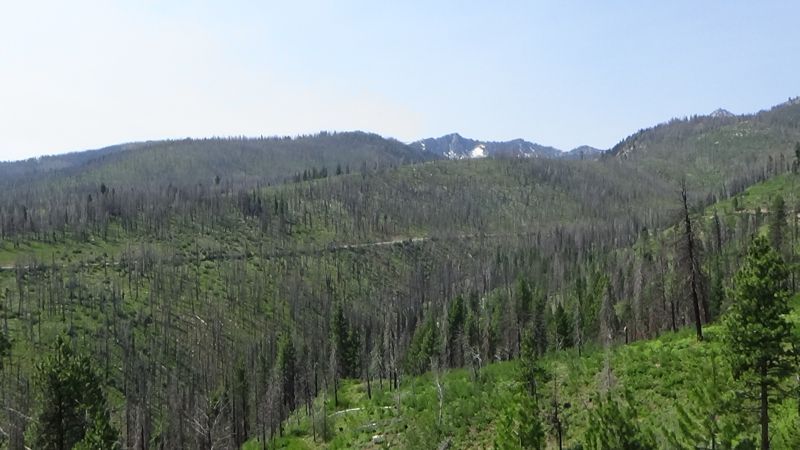 Leaving Evanston, the BDR track follows closely along the Bear River. Yes, it is a beautiful ride all the way up to Woodruff, Utah where the trail turns due west into the heart of the national forest. We again found ourselves among Aspens and amazing scenery as the track heads due north toward Bear Lake.
That initial awkwardness of riding loaded motorcycles had finally passed and we were throwing them around without much thought to picking them up off the ground. This made for a pretty quick trip and we found ourselves gassing up in Evanston, Wyoming by early afternoon. So, onward we went to our next stop in Preston, Idaho.