Left Granby, Co about 7AM with 50F temps and quickly getting down to the 40's in the foggy mountains.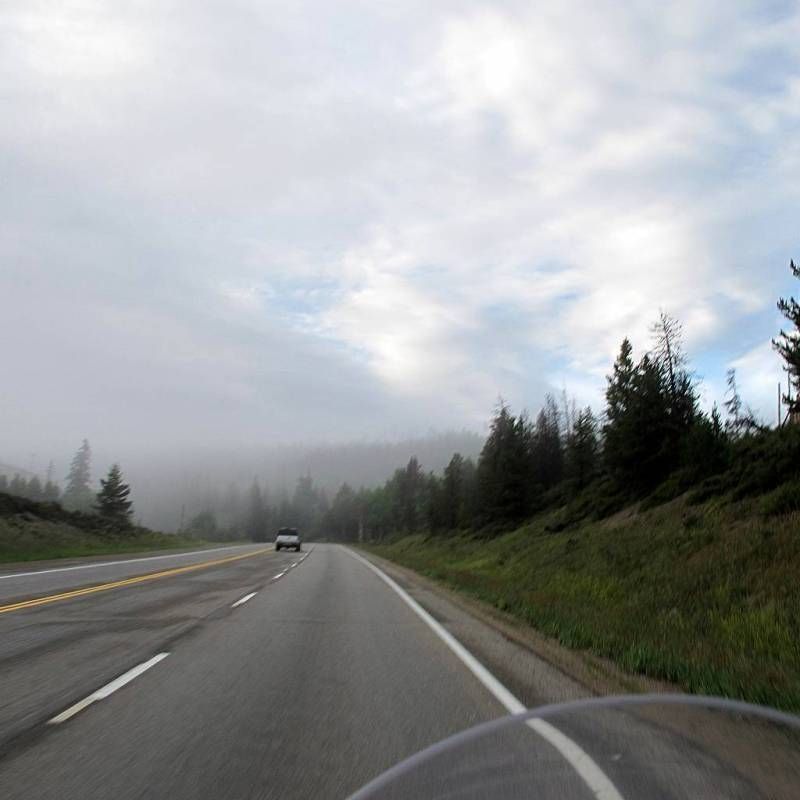 And this one looked like fires on the mountain sides.
Then the journey to Mount Evans. The last two attempts here had ended in the summit being closed due to weather so the closest you could get was Summit Lake. One try was in May and another in September. I forget the years.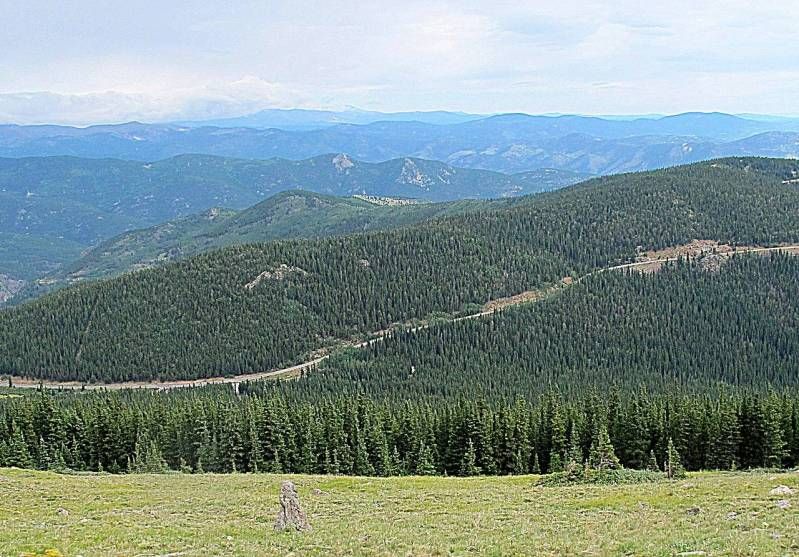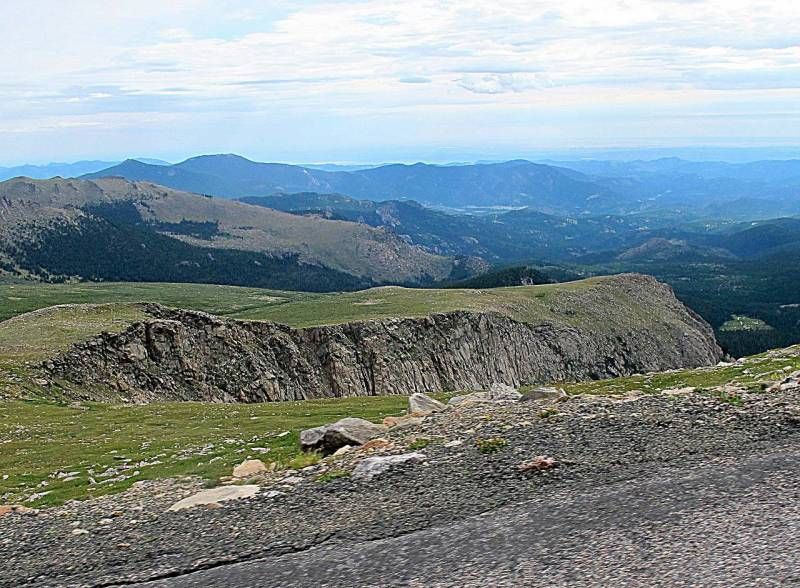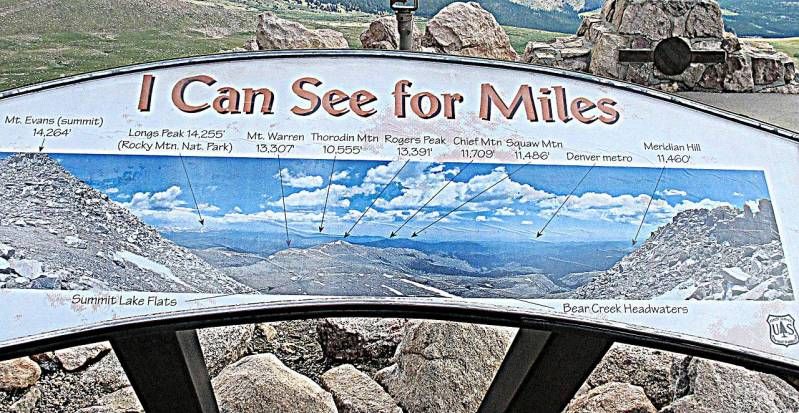 Rock climbers doing it the hard way.
And, the easy way.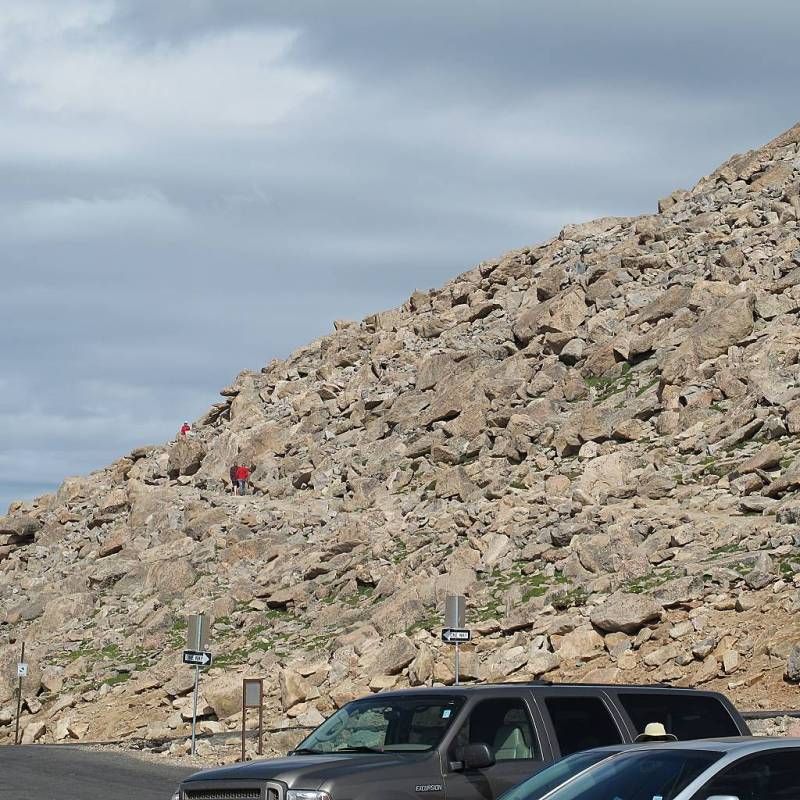 Looking out from the other side of Evans
Then back down the mountain to a little park .
Just love how these pines endure the altitude and harsh winters of these high places.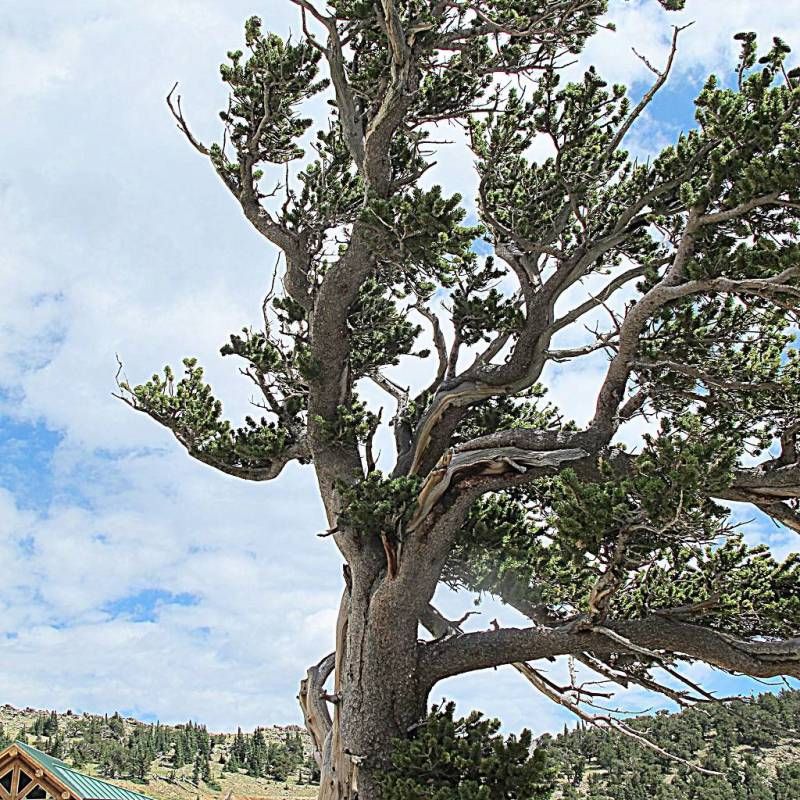 After descending Evans , I was pretty much just heading back home. Taking pics of what interested me. But, having been over they roads dozens of times in the past 12 or so years, and taking dozens of pics of everything here already, I just took a few pics of things.
One of the things I love about the openness of the West is watching storms develop and go away.
Heading East on US 50. Love that road, all the way to California
A bit of CO 26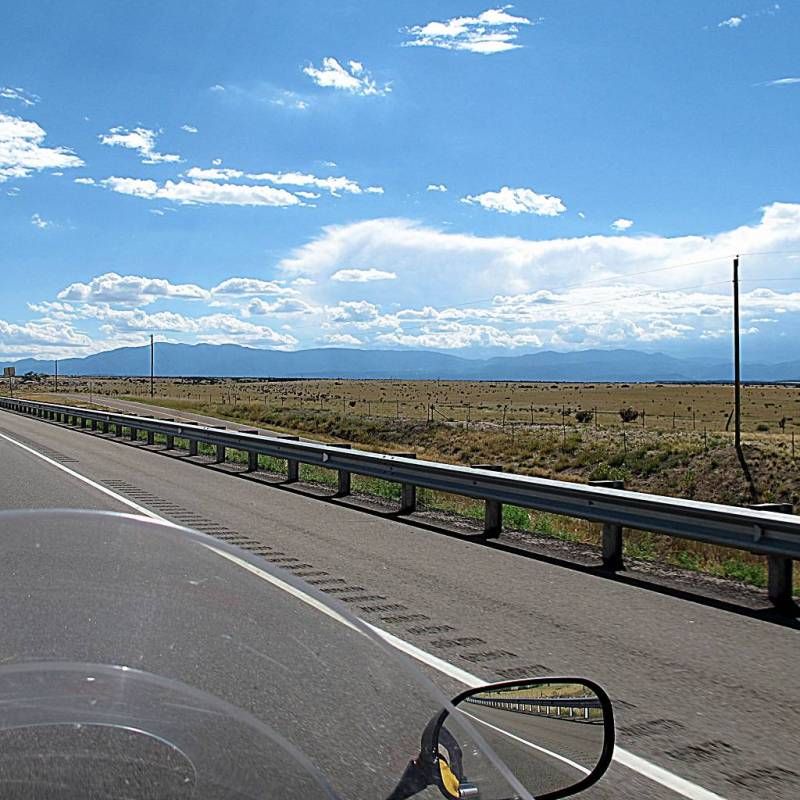 And then down I-25 to Colorado City for the night.
In the morning, headed for Raton Pass and watched weather patterns on top of the mountain for a long time before getting close to them.
The rest of the trip was cutting across New Mexico. Long straight roads. I counted passing about 2 dozen vehicles in over 100 miles. Was fixing to run into rain near Vernon, Tx so shut down for the night. Next day, up early and rolling . Gas stops along the way ; Witchita Falls, Sherman, Lone Oak, Waskon, All in Texas. Then the sign that always makes me smile when returning.
One more gas stop at Alexandria, La and the final 100 miles to Jennings and home.
Total GPS miles for the trip was 5540 for the 12 days on the road. Average fuel mileage was about 46 or so mph. With the highest at 56 at Mt Evans and the lowest 39 running 80 into a 20 mph head wind. I really do love my Bandit.