I know its got more than 2 wheels, but someone may be looking for one or not know they were looking for one.
1985 Honda 200x 3 wheeler
4 stroke 200cc
new front tire
new front wheel bearing
new twist throttle instead of thumb throttle
new front brake pads and fluid
master cylinder guard
Carb rebuilt
New clutch plates/discs/springs installed
Kick start/gears replaced
Oil changes done every 3 months or every few rides.
$1300 OBO but pretty firm
Dont let the age fool you. Honda hasnt done much changes to these engines or anything for that matter. And they used to build these things like tanks. Like any old bike you need to take care of it and use it often(or atleast start it up).
This bike is in great condition! The pics dont show the new tire or the twist throttle but otherwise the same. Ive owned it for 2 years or so.
If you are interested.. or want more info. PM me ... or email me burn504 at yahoo dot com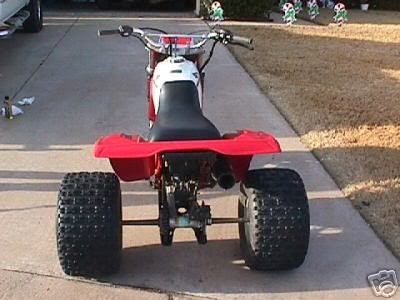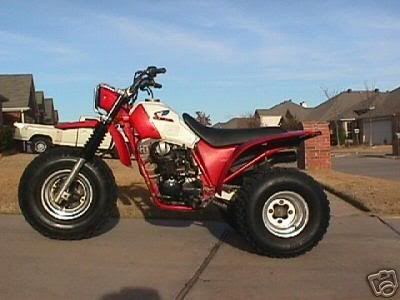 Comes with extra parts as listed:
comes with a extra engine gasket set
2 brand new tubes for the rear tires
Honda 200x service manual on CD along with already printed copy.
Clutch nut tool
Original thumb throttle and cable.